Looking for ways to cozy up your office at work? If you work in an office that is code, bland, maybe next to other cubicles, and just not a pleasant place to be. Well, here are some tips to make your day at the office a little more comfortable, and a little more cozy.
Lighting. I hear a lot of people say that their offices do not get enough light because their coworkers like to dim the lights to reduce headaches or there isn't a window nearby. Or, perhaps you have a late night at work. Well, to help remedy this problem, try bringing a desk lamp to work. This can give you ample lighting you need as well as brighten up your work space. I recently, purchased this desk lamp at Target, mint green color and only six bucks. Click Here. Can't beat it!
2) Plants. Add plants to your work space. Plants can enhance the appearance of your desk area and they are also good for the air.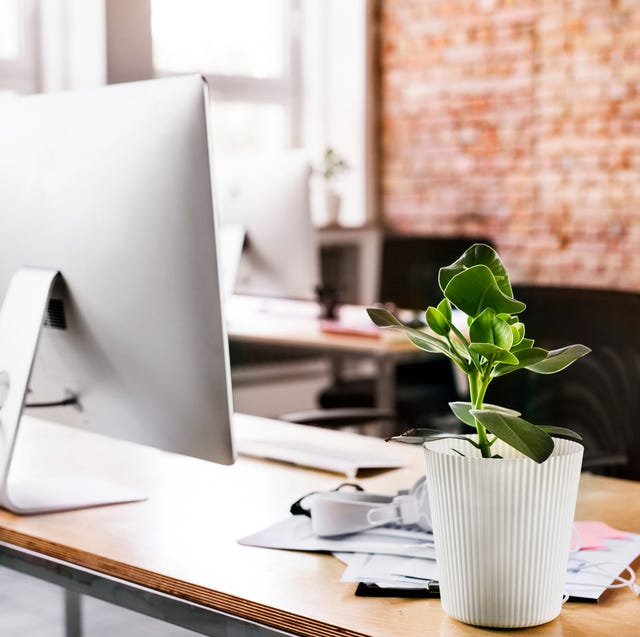 3. Blanket or Pillow. Keep a blanket at your desk for chilly days in the office. A seat cushion or pillow can also aid in supporting your posture and making it more comfortable when sitting for long periods of time.
4. Photographs. I love to keep photos of family at my desk. It's a great way to add a smile to your face by glancing over and seeing photos of people you love which is motivation to work fast and get home early.
5. Mirror. Keep a mirror at your desk if you would like a quick way to check your appearance before attending a meeting.
6. Coffee Mug. Bring your coffee mug to work. Add personality to it by selecting a colorful mug or a mug with great sense of style.
7. And lastly, Stress balls or game cubes. With all the stress of work life balance these days, it's great to have stress balls or games cubes at your desk to take help take the pressure off a bit. Also, this makes for a great conversation piece.
I hope this article help you in making your time at work more pleasant and enjoyable by adding some personal touches to your workspace.